Air Filter Sales & Services History
Air Filter Sales & Services (AFSS) was founded in 1971 in Cedar Rapids by Damon Larimore. Damon had previously worked for Nebraska Air Filter in Omaha, and he continued to partner with Nebraska Air Filter as he built the new company. Both companies were charter members of the National Air Filtration Association, now the leading  industry organization for air filter manufactures and distributors.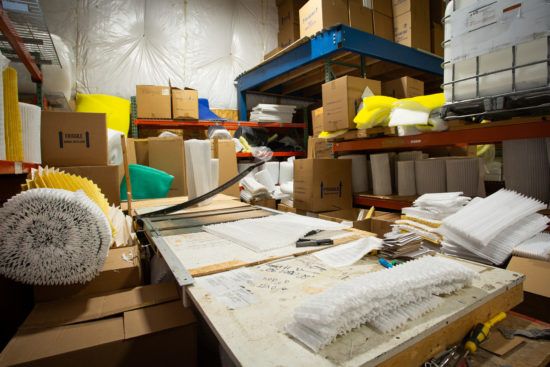 The original Cedar Rapids warehouse was destroyed by the Great Flood of 2008. Operations were moved to the current location at 210 33rd Street Drive SE. This warehouse was almost destroyed by the 2020 Derecho but managed to survive with significant damage. The first Des Moines location opened in 1974 and has moved a couple times before settling at 108 SE 4th Street. Meanwhile the first Davenport location opened in 1980 and operates at 1011 West 3rd Street.
Mark Klein joined AFSS in 1981 doing service. He rose through the ranks and bought int the ownership group in 1990. Damon passed away in 2000, and his wife Diane assumed executive leadership.
Under the Larimores' leadership, the company quickly evolved to better serve its customers. One of the first moves was to establish AFSS as an independent distributor, which allowed us to provide the best combination of price and quality for our customers.
Residential customers may also take advantage of commercial-grade filters for home use, improving performance at lower cost.
Over the years, we have provided filtration sales and services of every type and purpose to a wide variety of commercial and industrial businesses across Iowa, Nebraska, South Dakota, Minnesota, Illinois, and Missouri and beyond.
In 2021, Diane and Mark sold the business to Nebraska Air Filter, coming full circle from its founding 50 years ago. AFSS and Nebraska Air Filter draw on four warehouses to serve all our customers. We are helping to clean the air from the banks of the Mississippi to the foothills of the Rockies!